December 31, 2016
To begin to summarize 2016, I think that I first need to revisit 2015. I neglected to ever summarize that year or do anything of the kind.
I did manage to keep up my normal tasks of monthly blog posts, "31-point-plans" and such in 2015 but by the end of the year I was feeling rather lost and overwhelmed.  I kept myself very busy but was frequently stressed out with worries about my son and I was not particularly happy.  I think I can sum up 2015 as being "LOST IN BUSYNESS."  Enough said.
2016 started out with a bang, full of hopes and dreams as usual but I soon succumbed to total overwhelm.  With my son's failure to get on with the business of school, I began the process of pursuing an IEP including hiring an advocate and going into debt to pay for it.  Thus began a year of working with the school district, trying to get him placed in a residential school but instead having to go through all the bells and whistles of trying first one thing and then another only to watch him fail again.  This process is still happening.  It has been difficult, frustrating, and at times completely overwhelming and sucking all creativity out of my soul.
I continued to see Molly who encouraged me to give myself a break from unnecessary tasks and just focus on my son and on trying to get my children's books going.  So I dropped my blog, my "31-point-plans" and just started trying to live a day at a time.  But without those tools I lost some things – my vision, balance, taking stock.  I became once again more reactive instead of proactive.
But I finally kicked myself in the butt and started working in earnest on my manuscripts.  I hired a freelance editor and finished first my "Odd Birds" book and then I pulled out good old "Purvis" and finally got it knocked into shape.  I have been submitting both manuscripts to prospective agents for months now, but no bites yet.  I will persevere.
Another good thing I accomplished in 2016 was to join the Petaluma Valley Athletic Club.  I was going and working out several times a week and it was great.
Then during the summer, I happened to go into a bar one day and ended up becoming a "regular" and going all the time, making new friends and having fun.  This however, caused some stress with my sister, worrying about my drinking.  But over time I think I've managed to prove that I don't have to go all the time, I never drink all that much, and spend very little money there.  And I have gained a good friend – and somewhat of a social group, although it isn't exactly what I would prefer in terms of people.  Good people, but often simple, rather shallow, non-readers, no real deep thinkers or very educated.  Oh well, it serves its purpose.  For one thing it sometimes helps me feel smart – good for my ego.  But it also fuels my sense of intellectual loneliness at times too.  There are always compromises.
I also bought a car.  My good old Civic finally decided to bite the dust.  I crawled it over to the Honda dealer and they gave me a good deal on a 2011 Accord.  I'm stuck with payments for a long time though.
THEN… the unbelievable happened.  Social Security stopped paying me.  Can we say instant poverty again???
And I do not know what is going to happen.  Each month I wonder how I will manage to get through and survive.  So far, I have managed.  But it is painfully difficult and quite terrifying.  Daunting at best.
I canceled my gym membership. I am no longer seeing Molly.  I am stuck with car payments but oh well.
And who knows what will eventually happen with Dalton and school.  Too many unknowns. How do I best cope with this?
Do I start again doing my "31-point-plans" (and thus ensuring I DRAW regularly again)? Do I start keeping up my blog again (thus allowing me to WRITE again on a regular basis)? And what do I do about my need for regular EXERCISE (besides motivation)?  Shall these be New Years Resolutions?  And I MUST quit smoking for real, and SOON.  The cost is going up and I simply cannot afford it – financially OR physically.  This has become a priority.
So.  Now I suppose I will take a look at those "goal categories" of old:
Body/Health/Beauty/Exercise (Sexuality)
2016 saw some improvements:  I (temporarily at least) joined a gym and used it. Also, because of going out all the time, I have put more effort into grooming and looking my best, also good for my self-esteem.  I continue to take supplements and try to eat well.  As for sexuality? It's still there I guess. But whatever…
Work has been going fine.  It keeps me as busy as I want to be. Now I just have to figure out how to increase my income without adding to my workload (??!!). I still have very high hopes that my art & writing will provide some needed income.
I have always hated this category.  Do I still hate money?  I have been working on changing that in order to make myself available to receive and have money.  I am currently pretty far in debt unfortunately but I continue to make regular payments. My credit worthiness did enable me to buy a car with no money down.  I continue to try to manage my finances as best I can.
The only thing that comes to mind here is that, some months ago, I purchased and downloaded some Craftsy art courses but which I have not yet even begun.  So here is another goal for this New Year.  My desire to improve my artistic skills.  I might also mention my attendance at the Book Passage Children's Book Writing workshop I attended last January.  That was a real plus that benefited me in many ways.
I bought a car.  Good enough.
I have nothing new really to report in terms of my home situation.  Still living here with my sister.  We have managed to cohabitate fairly successfully.  I still have not made much progress with all my stuff in the garage.  But it just has not felt like that much of a priority.
Entertainment/Social Life
Well I have actually given myself a bit of a social life these days.  Granted, it is just a bar social life, but at least I have a place to go when I feel the need to socialize and I have gotten to know a number of people who I am always glad to see.  So I think it is beneficial – as long as I keep a watch on my drinking, which I think is pretty well under control.
I didn't really take any vacations or go anywhere this year; however, I did send Dalton on a trip to Seattle to attend a video game conference with one of his online friends.  It took me months to make the decision to allow him to do this and I didn't know for sure if I could afford it, but it ended up working out and he had such a wonderful time that I am glad I let him go. It made it easier for him to agree to go along with the school plan at the time, so that was a definite positive.
As for creative improvement, I believe I can congratulate myself on finishing two of my children's book manuscripts and starting them on the submission road.  I am finally feeling like I now can deal with the process and I intend to keep pushing it on and hopefully I will get some positive results!
Therapy/Mental Health/Growth
I was enjoying being able to see Molly on a regular basis until it had to come to a (hopefully temporary) halt.  But I have been gradually growing and doing better in general overall and I feel mostly sane!
Relationships (Family/Friends/Romantic/Work)
Relationships can be challenging, as always, but I seem to be getting along better with my sister these days overall, and I still have a pretty good relationship with my teenage son.  I am enjoying having my friendships and I get along with everyone quite well.  No romance, but I am content.
Since my financial solvency is at times precarious, my giving ability comes and goes.  I like giving though and do what I can.
My community involvement is not much really, but I do feel comfortable and at home in my community here, such as it is.
And how is my spirit? Am I in spiritual good health?  I try to take the time here and there to connect with the Universe.  It brings me peace.
What "unfinished business" do I have hanging over me at this time?  Of course there is always something.  But as for anything I can do anything about – I am not sure.  I think it is possibly just about getting back in touch with my goals.  And writing this is a good start.  One step back, two steps ahead?
So there it is, my "YEAR OF LIVING PRECARIOUSLY."  I hope that 2017 can be lived a bit more purposefully and with some concrete positive results.
Onward and upward… and Happy New Year!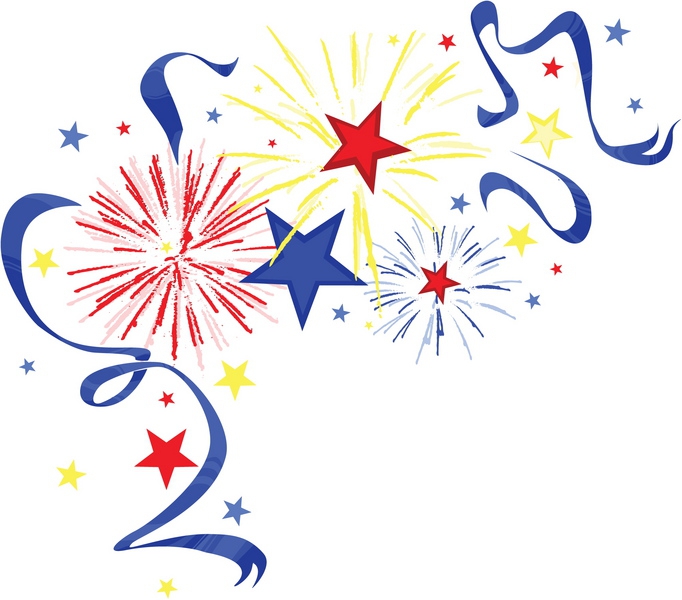 COMING NEXT: my 2017 Goals & Resolutions.