And it finally is time to embark on our Summer Vacation! This year we are going to Santa Cruz (my tax refund has not yet arrived to fund a better trip, but that is ok; I have never been there, nor has my son – and it is looking better all the time!)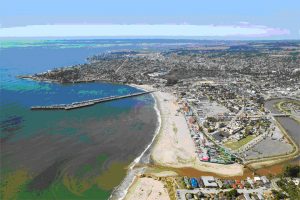 August 11th, VERY EARLY, we are on a bus taking us from Petaluma to the Martinez Amtrak Station.  Here, we will wait to board a train going to San Jose and, from there, we will take a bus over to Santa Cruz.  It seems perhaps a lot of time and trouble to go such a short distance (113 miles), but we had our heart set on taking the train, just as part of the experience.  In addition, I would just as soon save myself 1) the price of gas, 2) wear and tear on my poor old car, and 3) the headaches of having to drive in what is primarily metropolitan traffic: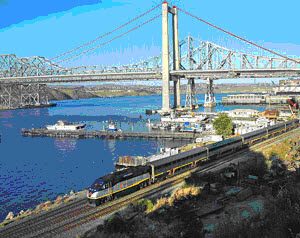 You have to go through a lot of cities; slowly and painfully.
But alas, the train has to go through those same cities.  Only difference is that on the train you get to see the ugly side of all these towns; you know:  warehouses, garbage dumps, junkyards.  Lovely views…
The only saving grace is that (1) there are views of the bay itself nearly all the time, and (2) you don't have to look out the window at all.  In fact, it is almost possible to sleep – but for the constant stop announcements every little while.  Not the BEST train trip one might take.  But not bad either.  It is certainly more relaxing than having to drive.
And we arrived mid-afternoon with plenty of time to get settled in our room and check out our new surroundings.
Our room is happily only about a block and a half or so from the Boardwalk (and the beach).  We did walk down to check it out but it was very crowded and we were very tired (and hungry!) so we decided we would just wait until the next morning.  We walked back to the room and ordered pizza – which was a bit pricey, but… we are on vacation, after all.  We relaxed, watched TV, and I tried to work with my visual journal a bit.
The next morning, we took our time getting ready for the day, but then headed down to the Boardwalk.  The first thing we did is to play some mini-golf.  I believe Dalton beat me.  And I believe he might've beaten me the second day when we played too, although I am not sure and I am not sure that we even kept score very accurately either game.  The important thing is we had fun.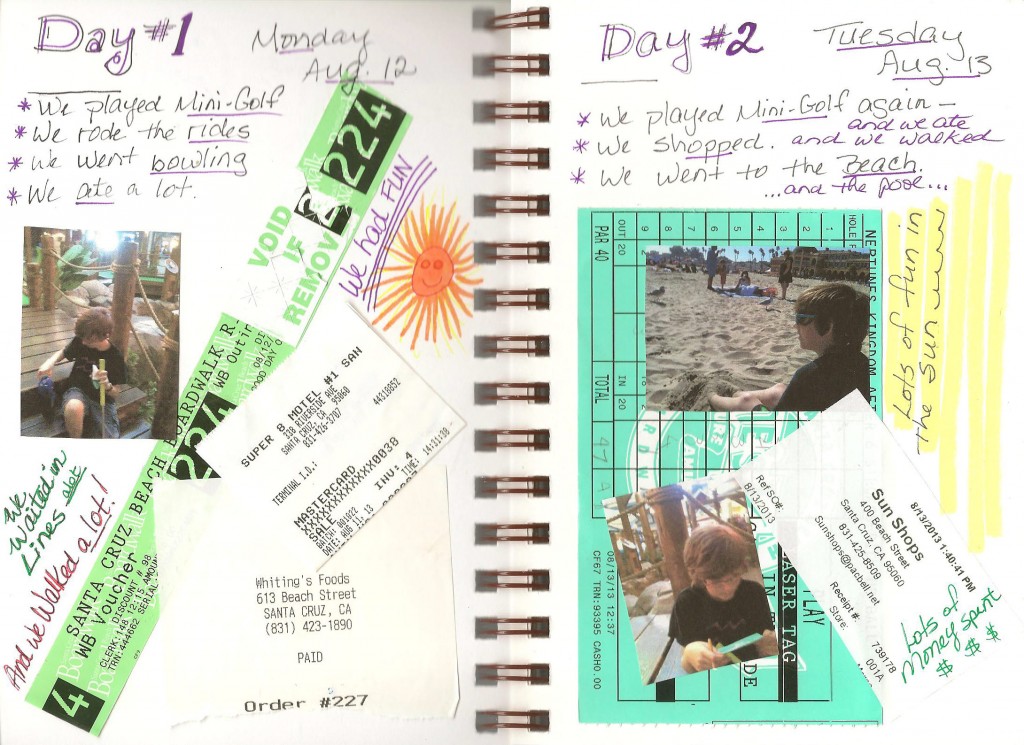 We did a bunch of stuff and had a bunch of fun.  It was great just being able to do whatever we wished, whenever we wished.  And I guess that is what's so great about vacations!  It was very hard having to leave so soon.  But we can always do it again sometime.